Nature's energy drink, delivered right to your door. Order as needed or save with our convenient subscriptions.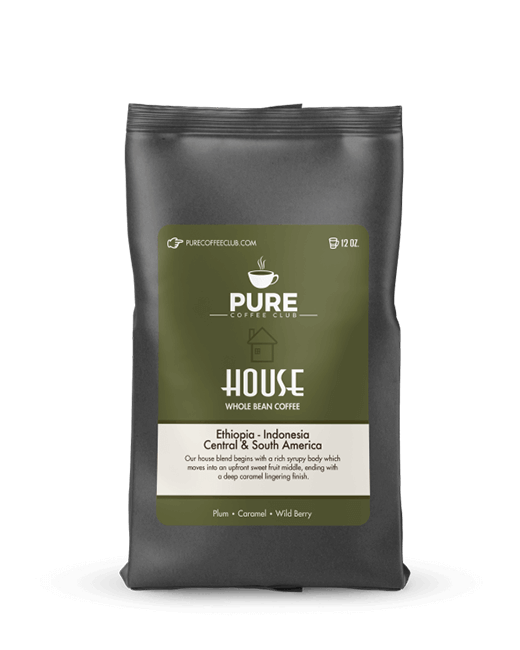 Our unique blend of Indonesian, Ethiopian, South and Central American specialty-grade coffees offers an elegant complexity for a great tasting coffee that can be enjoyed all day long.
TASTING NOTES
PLUM • CARAMEL • WILD BERRY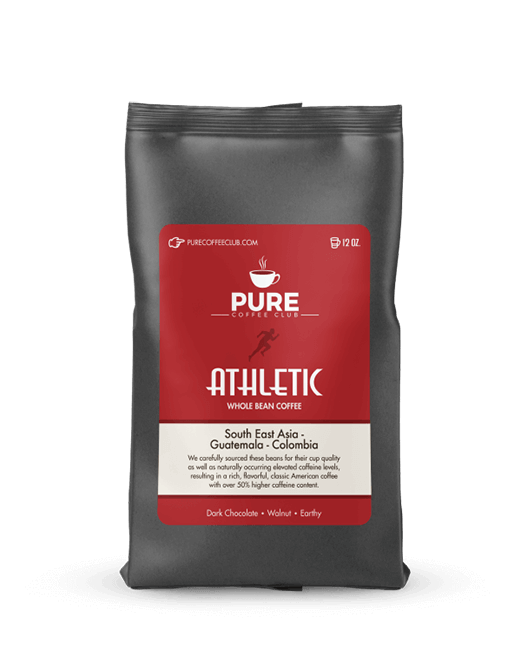 When we created our Athletic Blend, we sourced the best, most complex tasting beans and carefully blended them with beans with naturally occurring elevated caffeine levels. Features 55% more caffeine than our other offerings.
TASTING NOTES
DARK CHOCOLATE • WALNUT • EARTHY
From Tarrazu, Costa Rica comes a classic single origin coffee with a twist. In "honey" process, the syrupy coating left when the fruit is stripped from the bean is left on during drying, resulting in a distinctive, sweeter taste.
TASTING NOTES
BROWN SUGAR • CHOCOLATE • DRIED FRUIT
Dark roast coffees are a staple through Europe. In America, the first place where coffee became popular was New Orleans, which developed its own tradition of enjoying deep, dark roasts. That's where our Double French comes in.
TASTING NOTES
PURE CACAO • MOLASSES • SMOKEY
Pure Coffee Club's "Explorer Series" will be scouring the planet for the most delicious, interesting, and exciting single source coffees available. When you subscribe to this series, every month you will get a different heirloom single source coffee that we have selected specially for this collection. These heirloom coffees generally come in very small lots ("micro lots"), and are available for limited times only. When you subscribe to this series, every month you will get a different heirloom single source coffee that we have selected.
THIS MONTH: BRAZIL CHAPADA DE MINAS
This microlot is intercropped with shade trees, and dried on raised beds. The resulting coffee is well balanced, with a nice mouth feel, familiar flavors, and surprising sweetness, particularly on the back end.
TASTING PROFILE
Peach • Graham Cracker • CHOCOLATE
1. CHOOSE YOUR BREW
Our exclusive house blend, unique honey process, or an athletic brew with extra kick.
2. SELECT QUANTITY & FREQUENCY
Let us know how many bags you want, and how often.  We'll make sure you never run out.
3. Check Out
One and done: be prepared for amazing coffee, without the hassle of having to re-order.


We're proud to be contributing to Water.org
EVERY DROP MAKES A DIFFERENCE
We give you the option to donate to Water.org with every order, and we at Pure Coffee Club will match every contribution.
INTRO TO PURE COFFEE CLUB
PURE COFFEE, NO BS
Pure Coffee Club seeks out the finest specialty coffees from around the world. Our Master Roasters use their extensive expertise to find the best and rarest single source coffees and create the most exciting and well-balanced blends possible. The results are uniquely satisfying flavor profiles.