Swiss Mountain Decaf
 Our Swiss Mountain Decaf has muted fruit tones of soft plum and cherry up front, and finishes with a chocolatey/nutty flourish.
While most decaffeinated coffees use chemical processes to remove the caffeine, this medium-roast decaf uses only the patented Swiss Water® Process. Instead of harsh chemicals and solvents that strip the coffee of its natural flavors and leaves behind a chemical aftertaste, the Swiss Water® Process uses only water, temperature, and time to gently remove the caffeine, while retaining all the flavor and richness inherent in the coffee, ensuring that you get a great-tasting cup of coffee every time.
By blending the best beans from Brazil, Colombia, and Guatemala, our Swiss Mountain Decaf has muted fruit tones of soft plum and cherry up front, and finishes with a chocolatey/nutty flourish.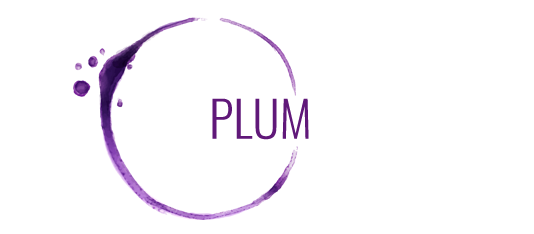 REGION
Brazil
– Brazil is the largest coffee producing country in the world. Because it's so large, there are great variations in elevation and growing conditions. Our Brazilian beans are grown above 4,500 ft elevation, in rich red soil, producing a coffee of low acidity, with sweet fruit and chocolatey notes..
Colombia – Colombian coffee is grown on the steep hillsides of the northern end of the Andes range, with ample sunlight at high elevation. This produces a coffee of exceptional depth, with balanced acidity and notes of fruit and chocolate.
Guatemala – The growing conditions in Guatemala are nearly perfect for coffee. The soil is largely volcanic, the temperatures warm, and the elevations high. The coffee that is produced there has excellent body, with notes of chocolate and nuts.
LOVE THE FLAVOR
Coffee is awesome. I've had my share of coffee and of varying awesomeness. Waking up and starting my day with a fresh ground and pressed cup of any of the Pure Coffee Club roasts, is a beautiful experience. With so many other cofffees on the market, it's rare to be impressed by "another" cup of coffee. Pure Coffee Club takes it to a whole other level. It kicks starts my day and give me the energy I need to create and perform. It's something special. It's the super awesomest coffee on the planet! -Ruel Abadam
The best coffee i've had
I am totally in love with PURE COFFEE CLUB. This is by far THE best coffee I have ever tasted. It is so smooth, robust, and full of flavor. It is absolutely delicious! I have only tried the house blend, but, I can truly say that I can't wait to try the other two. The coolest part is that it gets delivered to my home! Kudos to Pure Coffee Club for making such an awesome coffee. I can't say I'm surprised, since these are the same folks who bring us Pure Vitamin Club. I can't wait to see what else this amazing company comes up with!  -Olenka
Rich Honey Process
I'm excited for the launch of the new Pure Coffee Club. I've sampled three of the beans and the Athletic blend stood out as my favorite. Maybe because I'm quite athletic?! I'm looking forward to learning more of the back story behind each coffee selection, its design, purpose, and the stories in general. All of the coffees sampled are rich with flavor, smooth and balanced. Once again, I'm excited for the "Pure Launch" of PCC. –Scott Mulvaney
PURE COFFEE, NO BS
Pure Coffee Club seeks out the finest specialty coffees from around the world. Our Master Roasters use their extensive expertise to find the best and rarest single source coffees and create the most exciting and well-balanced blends possible. The results are uniquely satisfying flavor profiles.